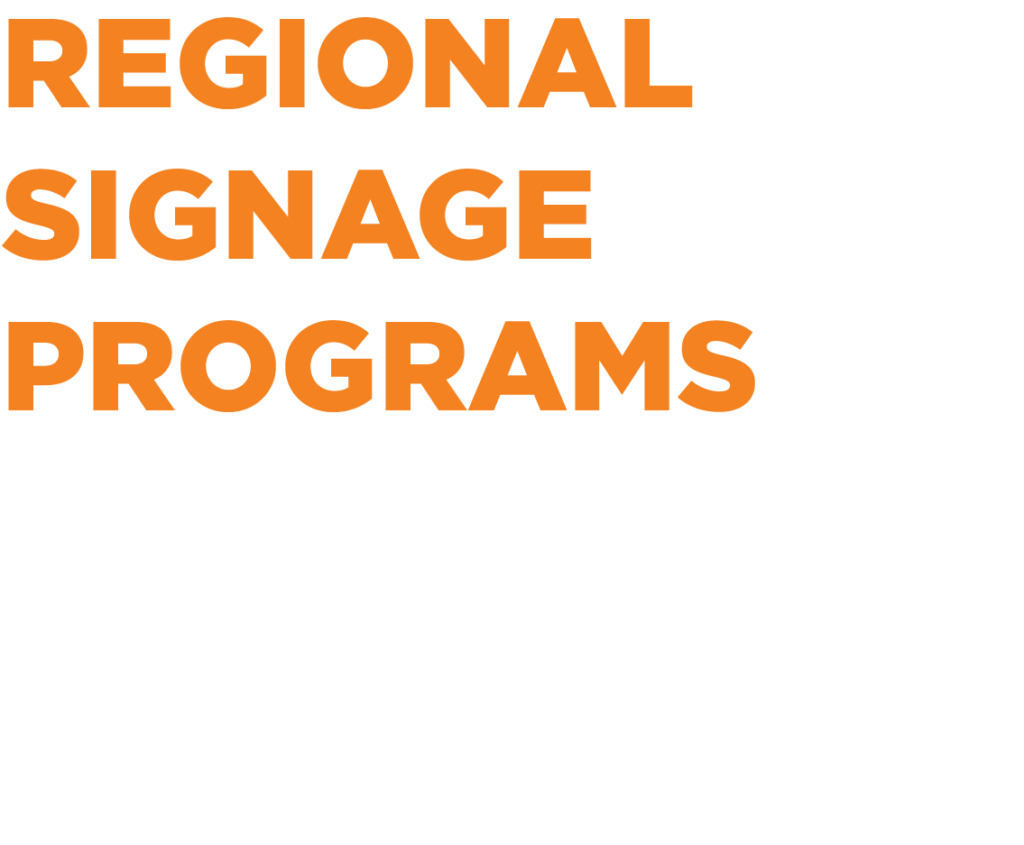 SINGLE LOCATION
We love small businesses, and admire the ambition of the brave individuals who are their owners.
Your signage is the most important advertising investment which your new business will make. Sales are won and lost with effective signage. It is the first impression you give to your potential customers, so make it a Royal impression.
As a family owned and operated business ourselves, we're in your shoes, and we'll take care of you with friendly, personal, one on one, face to face service. Just like it should be.
MULTI-LOCATION
If you operate a business with multiple locations, you need a sign partner who understands your brand, your business model and your operation methods. There is nothing we do better.
We offer the rich and rare blend of the personal service and quality you expect from a family business, with the capabilities and reliable proficiency you get from us as a national debt vendor.
Give us the opportunity to show case these qualities with just one location, and when your next sign project arrives you won't look any further than Royal Sign.